THANKSGIVING
PUMPKIN ROLL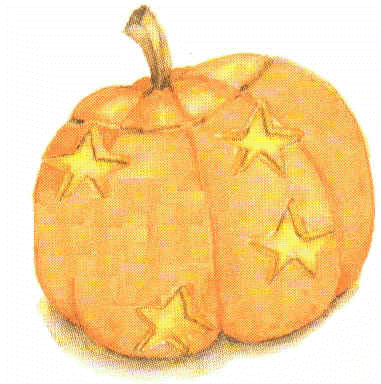 We've made this pumpkin roll every Thanksgiving for the past twenty years. It also makes a great gift to share with friends, as it can be easily made a couple of days ahead. Just top with whipped creme and grated nutmeg, and you have a really SPECIAL dessert!


Beat together 3 eggs on high speed of mixer for 5 minutes. DO NOT UNDERBEAT. Gradually beat in 1 cup granulated sugar. Stir in 2/3 cup pumpkin and 1/4 teaspoon lemon juice.
Mix together 3/4 cup flour, 1/4 teaspoon baking powder, 2 teaspoons cinnamon, 1/4 teaspoon ginger, 1/2 teaspoon nutmeg and 1/2 teaspoon salt. Fold into pumpkin mixture. Spread in a greased and floured 15x10x1" jelly roll pan. Sprinkle 1/2 cup finely chopped pecans on top. Bake at 375 degrees in a PREHEATED oven for 15 minutes. Immediately turn pan upside on a towel sprinkled with powdered sugar.
Starting at narrow end, roll towel and cake together. Don't let this intimidate you, it rolls easily, and if it happens to tear, don't worry, the filling will bind it together.
Cool completely, and carefully unroll for filling.

FILLING

8 oz. cream cheese, softened
1 cup powdered sugar
4 tablespoons softened butter
1 teaspoon vanilla
Beat all ingredients until smooth. I use a food processor for this, but you could do it with a mixer. Carefully spread on inside of unrolled pumpkin roll, making sure to bring filling all the way to the edges. Carefully reroll, then wrap in plastic wrap, and then in aluminum foil to prevent it from drying out. Chill completely in refrigerator before serving.
Cut in 2 inch slices and top with whipped creme and grated nutmeg to serve.